SEASONAL SPECIALTY TORTES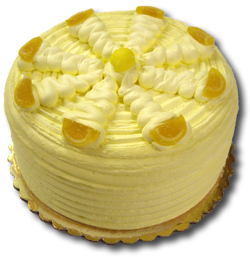 A yellow batter cake with lemon filling lemon pastry cream and lemon flavored icing
Kretchmar's make this torte with chocolate cake and covers it in a peanut butter french buttercream icing and sprinkles freshly roasted peanuts on the sides.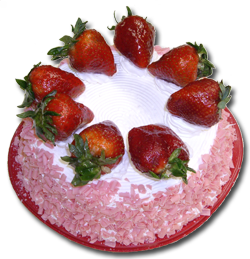 3 Milks in Spanish: Evaporated Sweeten Condensed and Whole Milk go into this sopping wet torte. Made with white cake and filled with strawberry filling it's sure to please. Tres Leches also available in plain and caramel.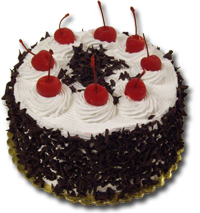 This Deutschland torte is made with rich and moist chocolate cake. Kretchmar's then fills the layers with a layer of cherry filling and another of cherry nut filling. The whole thing is then iced in whipcream icing and covered in dark chocolate curls.