SEASONAL SPECIALTY TORTES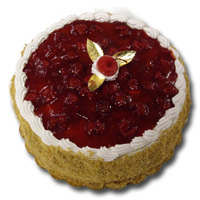 7" white batter with 7" cheesecake center with cherry filling and fluff icing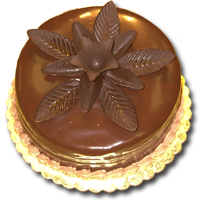 Kretchmar's take on a favorite from Austria. This torte is made with chocolate cake and raspberry filling and then covered in a chocolate ganache which is chocolate and heavy cream mixed into a smooth coating.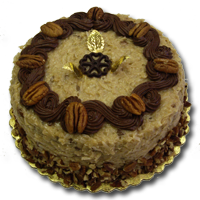 3 layers of cake filled with choc truffle filling and covered in German chocolate icing.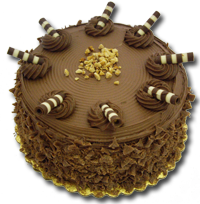 Delicious chocolate cake filled with a fluffy caramel filling and Chocolate Truffle filling with peanuts. Then iced in chocolate fudge icing and garnished with peanuts.