Special Promotions
Mango Sourcream Pastries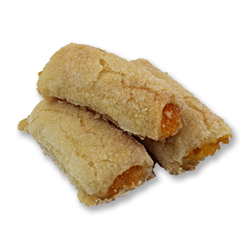 Crisp outer shell of sourcream pastry filled with a mouth watering Mango filling and lightly dusted with Powdered Sugar.
Cookies & Cream Torte
Two layers of chocolate cake with a middle layer of white cake; iced and filled with Cookies & Cream icing and finally garnished with chocolate dipping. Don't crumble under the weight of the deliciousness.